We  offer a wide range of activities in our two municipal pools in Paris, six evenings per week, all freely accessible and included in the price of membership for our members, or in the entry fee for our visitors. The sessions last for two hours and take place throughout the year in two Parisian swimming pools: 
Roger Le Gall
(12
th
arrondissement ), Mondays, Wednesdays and Fridays and at
Georges Rigal
(11
th
arrondissement) on Saturdays, except in summer. See our
hours
 to find out more and our 
calendar
 for the pool's dates and for any upcoming closures. Roger Le Gall boasts a 50 metre
pool
, a
fully equipped gym
 and a 
steam room
, while Georges Rigal offers a 25 metre pool and a very warm 12.5 metre pool. Outside of these sports sessions, we organise all sorts of
naturist activities
throughout the year, in a totally friendly atmosphere and in the true spirit of naturism, open to our members as well as to visitors who wish to discover the ANP.
Each week, the Paris Naturist Association offers the following activities, in full nudity:
Swimming
Water aerobics (Mondays, Wednesdays and Saturdays)
Aquafinning  (Fridays)
Swimming lessons and technique perfection (Mondays and Fridays)
Classes in water confidence (Wednesdays)
Weights and cardio training
Gym and aerobics classes (Mondays and Wednesdays)
Pilates (Thursdays)
Steam room (currently out of action)
Yoga (Tuesdays and Fridays)
Massage (Mondays)
Occasionally, other activities may be offered. All of our activities are included in your entry fee. All activity in the pool and our yoga classes are managed by qualified instructors.
As in all Parisian municipal pools, swimming caps must be worn. ANP bathing caps are sold at the entry at the cost price of €3. ANP towels are also available at the welcome desk for a cost price of €15.
Hours AND praCtiCAL INFORMATION
Monday
Tuesday
Wednesday
Thursday
Friday
Saturday
Sunday

Roger Le Gall Swimming Pool

Pool

21:00 - 23:00

21:00 - 23:00

21:30 - 23:30

Gym and steam room

21:00 - 23:00

21:00 - 23:00 (Members only)

21:00 - 23:00

21:00 - 23:00 (Members only)

21:30 - 23:30

Georges Rigal Swimming Pool

Pool

20:00 - 22:00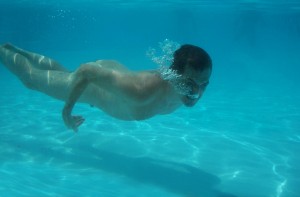 All of our activities:
Pool
,
Gym
,
Steam Room
, 
Monthly drinks
,
External events
.