The sessions last for two hours and take place throughout the year at the Roger Le Gall Swimming Pool in Paris (12th arrondissement), from Monday to Friday (see our hours), except in summer (see the calendar for the pool's dates). The complex consists of a 50 metre pool, a fully equipped gym and a steam room.
Each week, the Paris Naturist Association offers the following activities, in full nudity:
Swimming
Water aerobics (Mondays and Wednesdays)
Aquafinning (Fridays)
Swimming lessons and technique perfection (Mondays and Fridays)
Classes in water confidence (Wednesdays)
Weights and cardio training
Aerobics
Steam room (currently closed due to COVID)
Yoga (Fridays)
Massage (Mondays and Wednesdays - suspended due to COVID)
Occasionally, other activities may be offered.
All of our activities are included in your entry fee. All activity in the pool and our yoga classes are managed by qualified instructors.
As in all Parisian municipal pools, swimming caps must be worn.
ANP bathing caps are sold at the entry at the cost price of €2.
ANP towels are also available at the welcome desk for a cost price of €15.
Hours and Practical information
 
Monday
Tuesday
Wednesday
Thursday
Friday
Saturday
Sunday

Pool

21:00 - 23:00
 

21:00 - 23:00

 

21:30 - 23:30

 
 

Gym

21:00 - 23:00

21:00 - 23:00
(Members only)

21:00 - 23:00

21:00 - 23:00
(Members only)

21:30 - 23:30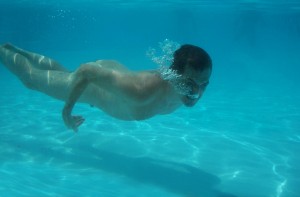 All of our activities: Pool, Gym, Steam Room, Monthly drinks, External events.