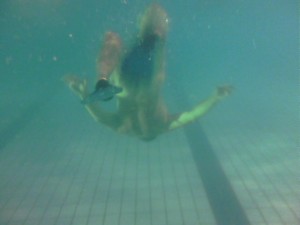 Stages towards membership
You can ask for a free invitation for your first visit. Everyone has the right to just one invitation in his or her lifetime; subsequent visits are charged. Bring a piece of identification and a swimming cap (you can also purchase an ANP bathing cap at the welcome desk).
Before becoming an ANP member, you must come three times as a visitor. During these three visits, you can fully participate in all activities, just like a member, but you can not yet attend the sessions on Tuesdays and Thursdays, reserved for members only. These visits are reciprocally unbinding as far as future membership is concerned.
After these three visits, you can become a members of the ANP. We invite you to look at our rates. We can also provide you with an FFN (French Federation of Naturism) licence.
Why buy an FFN licence?
For those who go to naturist resorts

To be connected to the naturist world
To take advantage of special offers reserved for cardholders
To support the FFN's efforts in the advancement of naturism
FREE INVITATION
Before printing your invitation, we request you to read our house rules.
Click here to download an invitation.
rates
A naturist sports association with three swim sessions and five gym sessions per week at an amazing price! See our rates here.
PaYment On line:
27 years and over: €150
18 to 26 years: €50